Interstellar
Theatrical release poster
Release Date
Nov. 5, 2014 (North America)


Nov. 7, 2014 (United Kingdom)

Running Time
169 minutes
Directed by
Emma Thomas


Christopher Nolan
Lynda Obst

Producer(s)
J.J. Abrams


Damon Lindelof

Written by
Jonathan Nolan


Christopher Nolan

Starring
Matthew McConaughey


Anne Hathaway
Jessica Chastain
Bill Irwin
Ellen Burstyn
Michael Caine

Music by
Hans Zimmer
Cinematography by
Hoyte van Hoytema
Edited by
Lee Smith
Production Company
Legendary Pictures


Syncopy
Lynda Obst Productions

Distributed by
Paramount Pictures (North America)


Warner Bros. Pictures (International)

Language
English
Country
United Kingdom


United States

Budget
$165 million
Box Office
$672.7 million
Interstellar
is a 2014 epic film directed by Christopher Nolan. Brothers Christopher and Jonathan Nolan wrote the screenplay, which has its origins in a script Jonathan developed in 2007. It stars Matthew McConaughey, Anne Hathaway, Jessica Chastain and Michael Caine.
The Time Travelers
Edit
Government involvement
Space travel
Time dilation
Time Travel Theories
Edit
Time Diagram
Edit
Popular Culture
Edit
More Information
Edit
Trailers
Edit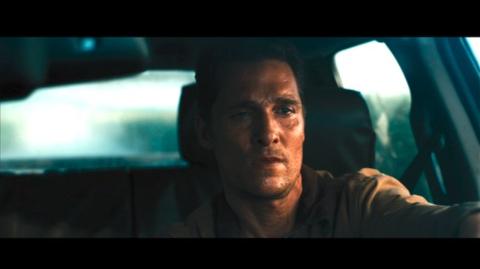 Ad blocker interference detected!
Wikia is a free-to-use site that makes money from advertising. We have a modified experience for viewers using ad blockers

Wikia is not accessible if you've made further modifications. Remove the custom ad blocker rule(s) and the page will load as expected.